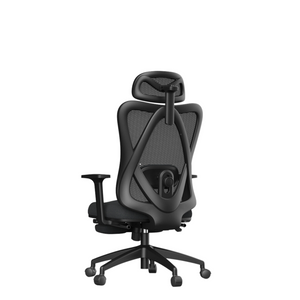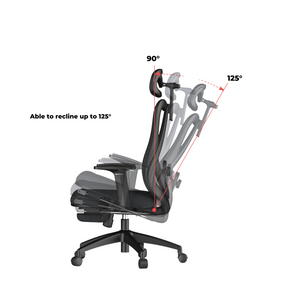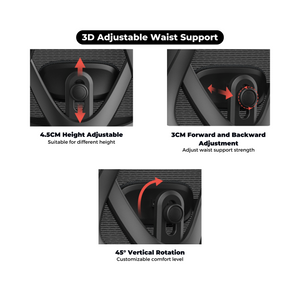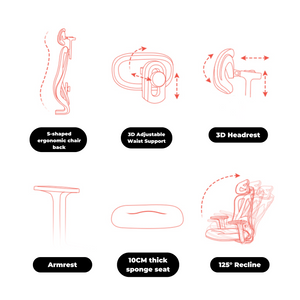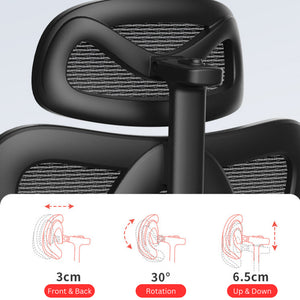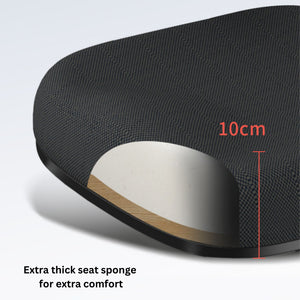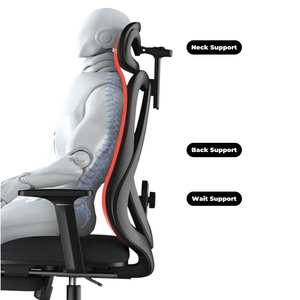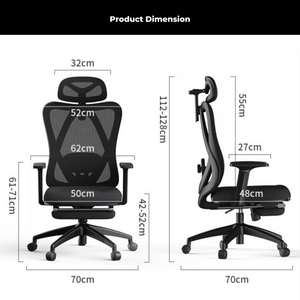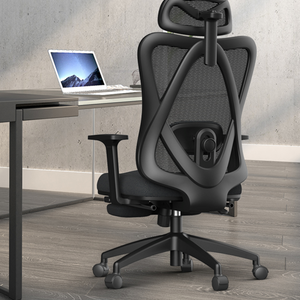 Introducing my OC Pro, the ultimate ergonomic chair designed to provide optimal comfort and support for long hours of sitting. With its adjustable waist support, you can customize the chair to fit your unique body shape and preferences. The incline feature allows you to recline up to 125 degrees, providing you with the perfect angle for relaxation or focused work.
Crafted with top-quality chair foam that is 10cm thick, the OC Pro ensures excellent cushioning and support from the headrest to the waist, reducing strain and promoting proper posture. The minimalist design adds a touch of sophistication to any workspace or home office, blending seamlessly with various interior styles.
The OC Pro is specifically engineered to prioritize your well-being during extended sitting sessions. Whether you're working on a project, gaming, or enjoying a movie marathon, this chair offers superior comfort and helps alleviate fatigue and discomfort. Its ergonomic features promote healthy spinal alignment, reducing the risk of back and neck pain.
Invest in the OC Pro and experience the perfect balance of style, functionality, and comfort. Embrace long hours of sitting with confidence, knowing that your well-being is prioritized by this exceptional ergonomic chair. Elevate your sitting experience and enhance your productivity with the OC Pro.