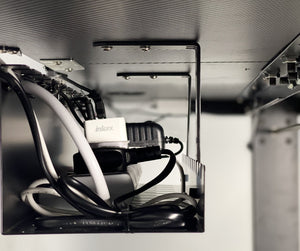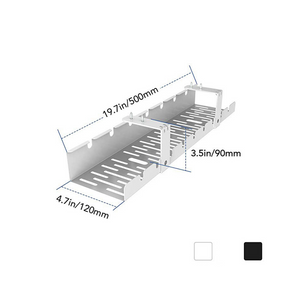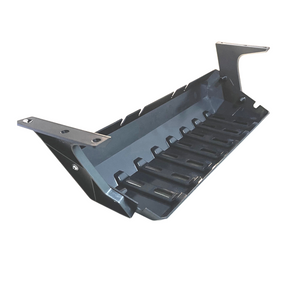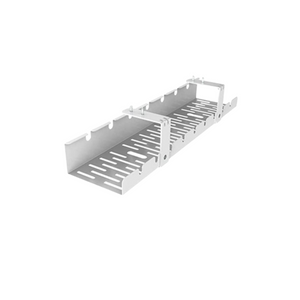 UGL Cable Management Tray 🇲🇾
Introducing our Cable Management Tray, the perfect solution for keeping your cables organized and maintaining a clean and tidy workspace. This versatile tray is designed to effectively manage and conceal your cables, helping to create a clutter-free environment.
With its spacious design, our Cable Management Tray is capable of accommodating a 5-port extension, allowing you to conveniently centralize and organize your power and data cables in one location. Say goodbye to tangled cords and unsightly cable messes, and embrace a more organized and efficient workspace.
The Cable Management Tray is designed for secure and reliable installation. It features screws that allow you to easily attach the tray underneath your desk or any suitable surface. Once installed, the tray provides a stable and secure solution for your cable management needs.
Not only does the Cable Management Tray enhance the aesthetic appeal of your workspace, but it also promotes safety by reducing the risk of tripping hazards and accidental cable damage. By neatly routing and securing your cables within the tray, you can create a hazard-free work environment and prevent cable entanglement or damage.
Constructed with durable materials, our Cable Management Tray ensures long-lasting performance and can withstand the demands of daily use. Its robust design provides a sturdy solution that effectively manages and organizes your cables, keeping them out of sight and preventing them from becoming a distraction.
Upgrade your workspace with our Cable Management Tray and experience the benefits of a well-organized and clutter-free environment. Say goodbye to cable tangles and frustration, and enjoy a clean and efficient workspace that allows you to focus on your tasks without the distractions of messy cables. Keep your cables neatly organized and easily accessible, enhancing both the functionality and aesthetics of your workspace.

Specifications

Cable Management Tray have 2 different options:

Steel based cable management tray
ABS plastic cable management tray
What's in the bag?
Cable management tray x1pcs
Tools and Screw
Overall is good but ……
Some screw in part doesn't fit right ….
UGL Cable Management Tray 🇲🇾
UGL Cable Management Tray 🇲🇾
UGL Cable Management Tray 🇲🇾
Good service ⭐️⭐️⭐️⭐️⭐️⭐️⭐️⭐️⭐️⭐️
If have more star I will give 10 star ….amazing service I will buy it more from you soon