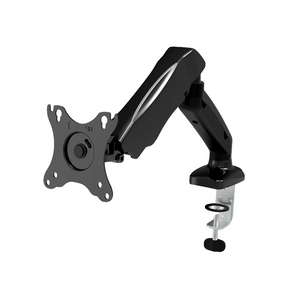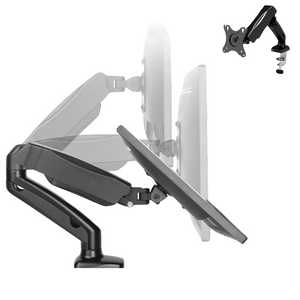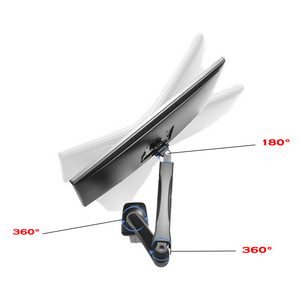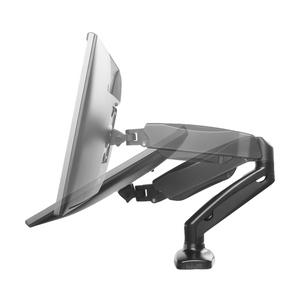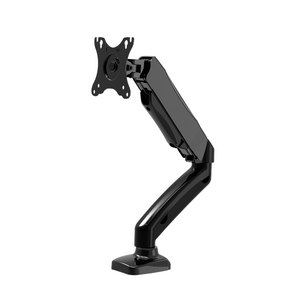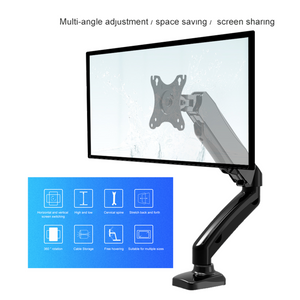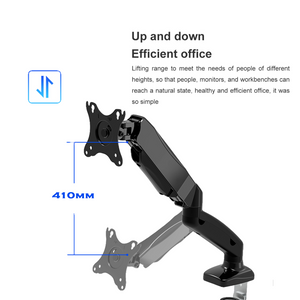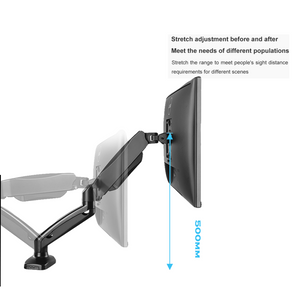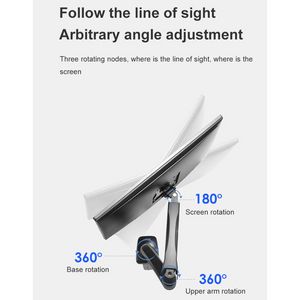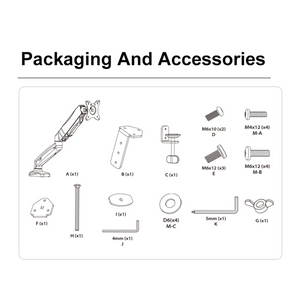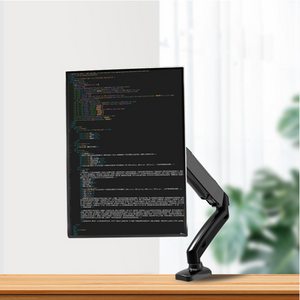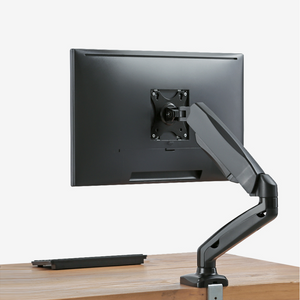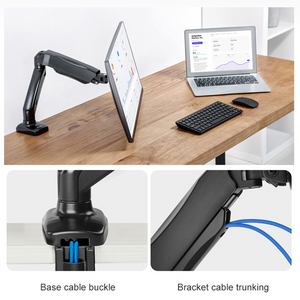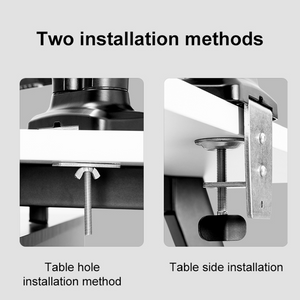 RM120.00
This item is currently sold out.
Introducing our Single Monitor Arm, a versatile and ergonomic solution designed to optimize your workspace and enhance your productivity. This single monitor arm is specifically designed to accommodate a wide range of screen sizes, making it compatible with 13 to 32-inch monitors.
With its sturdy construction and adjustable features, our single monitor arm provides a secure and stable support for your monitor. It is designed with a VESA mount, which allows for easy and hassle-free installation. The mount size options of 75 x 75mm and 100 x 100mm ensure compatibility with a variety of monitors, providing a universal solution for your display needs.
This monitor arm can comfortably support monitors weighing up to 9kg, ensuring reliable stability and preventing any unwanted sagging or wobbling. By securely mounting your monitor, you can enjoy a clutter-free workspace and free up valuable desk space for enhanced productivity.
The single monitor arm offers flexible adjustments, including height, tilt, and swivel, allowing you to find the perfect viewing angle that suits your preferences and promotes optimal ergonomics. By reducing neck, back, and eye strain, this monitor arm promotes a healthier and more comfortable working environment.
Installation is quick and straightforward, and the monitor arm comes with all the necessary hardware for easy setup. Its durable design ensures long-lasting performance, providing you with a reliable solution for your single monitor setup.
Upgrade your workspace with our Single Monitor Arm and enjoy improved productivity, comfort, and versatility. Elevate your monitor to an optimal position, create a more ergonomic working environment, and maximize the potential of your display. With its compatibility with various screen sizes and weight capacities, this monitor arm is the perfect choice for a wide range of setups and configurations.
Specifications
Name

UGL Monitor Arm

Compatible

Screen Size : 13-32 inch monitor
Mount : VESA Mount 
Mount Size : 75 x 75 / 100 x 100
Weight : up to 9 KG

Features

Gas lift -

Smooth Monitor Rotation.



Customized Screen Angles -

The full motion monitor arm allows monitor tilt,




Rotate and swivel to find an optimal angle based on your needs 

; super easy to adjust your screen from landscape to portrait mode.
Stable Support for Your Monitors - Support clamp and grommet mounting, both provide

safe and stable support

for your monitor.

Easy Assembly - The 1 piece design and the removable VESA plate simplify the installation. The whole setup can be done in 10 minutes.


Plastic Parts

ABS

Installation Method

Clamps mount
Screw mount

What is in the package?
Precautions
Do not support PC Monitor exceeded 6.5kg  
Do not assemble on a curve surface.
Please follow instructions guide on how to install the mount.