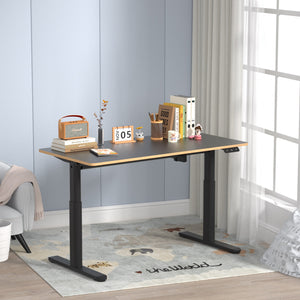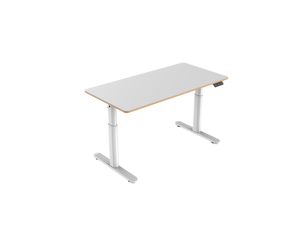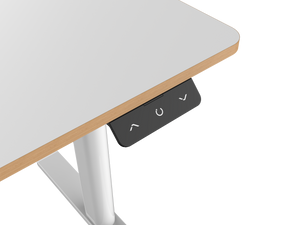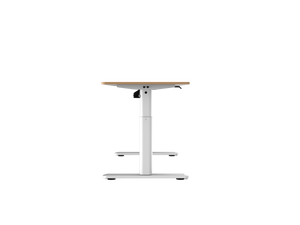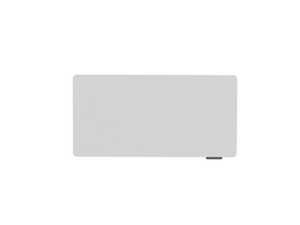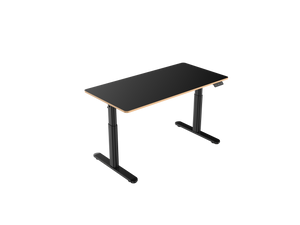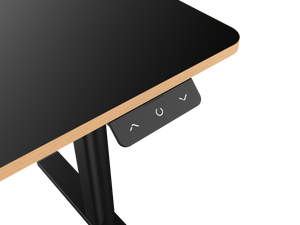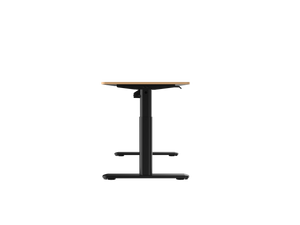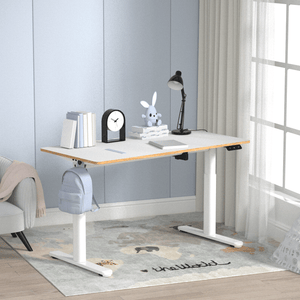 Introducing our Junior Smart Table, designed to provide a versatile and ergonomic workspace for young individuals. This table is packed with features that make it a perfect fit for study rooms, bedrooms, or play areas.
Equipped with a single motor, the Junior Smart Table allows for easy and smooth height adjustment. The table's height can be effortlessly adjusted from 55CM to 81CM, accommodating the needs of growing children and ensuring proper posture while working or studying.
Installation is a breeze with our easy installation process, allowing you to set up the table quickly and conveniently. The table top is made of high-quality 15mm thick P2PB material, ensuring durability and a smooth writing surface for homework or creative projects.
Crafted with cold rolled carbon steel, our Junior Smart Table is built to withstand everyday use and provide stability during activities. The table is available in two stylish options: black color with wood lining or white color with wood lining. Both options add a touch of elegance and versatility to any space.
Whether it's for studying, playing, or crafting, our Junior Smart Table offers a flexible and comfortable workspace for young individuals. Invest in their future productivity and well-being with this adjustable and stylish table that grows with them.


Specifications
Name
Junior Smart Desk

Control Panel
Powered using 3pin-plug
Input
AC 100V-240V, 50/60Hz, 120W
Output
DC 29V, 2A
Motor
Silent Motor
Max Load
Motor max load up to 60KG.
Electric-Height Adjustable
Height adjustable from 55CM- 81cm.
Table Top
15mm thick P2PB
Table Top Size
120CM * 60CM

Product Size (l*w*h)

120CM 

*

60CM

* (55-81)cm
Frame
Cold Rolled Carbon Steels
Color
Black/White
Weight
24.5KG
What is in the package?

Single Piece Table Top x1

Single Motor x1
Control Panel x1
Frame x1


Precautions
Avoid water at all times with plugs and control panel.
Do not put anything heavier than 60KG on the table.
Do not disassemble the control panel / motor for non maintenance personnel.
Please assemble the table on a flat surface.
Shipment Details
Confirmed orders will be "Ship Out" within 2 working days
Orders will be delivered within:-
2- 7 working days for West Malaysia 
14-28 working days for East Malaysia
You will receive an email that contains the J&T Cargo tracking number once we have "Shipped Out" your order.

Warranty

2 Year Warranty Coverage

Our 2 year warranty applies to:
- Incomplete set of parts on delivery
- Any defect(s) of parts during delivery
- Significant defects on mechanical parts - Control Panel, Table Frame Motor

2 Year Warranty Exceptions

Our 2 year warranty does not apply to:
- Products manufactured by other brands
- Warranty is non-transferable
- Normal wear and tear over time, including dents, scratchers, stains, swollen(bubble), fading and tears
- Changes in finishes or colors, including colorfastness and fading due to exposure to direct sunlight or aging
- Damage due to improper assembly/disassembly
- Damage caused by improper cleaning supplies
- Damage caused by product modifications, misuse, abuse or floods, fire, hurricanes
- Imprinting and scratching due to writing instruments or other sharp objects
- Expenses for return delivery for inspection and replacement