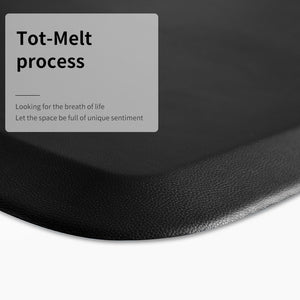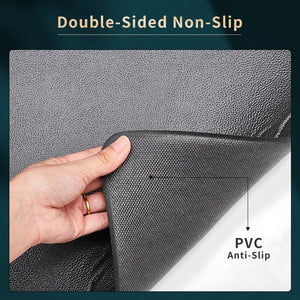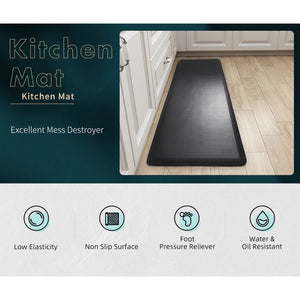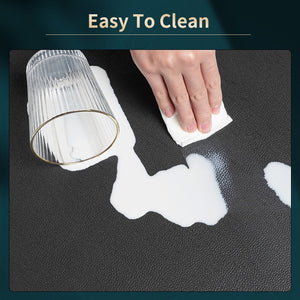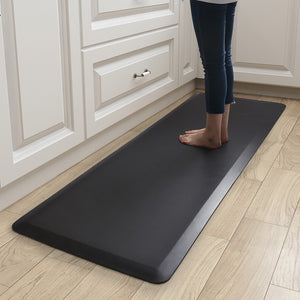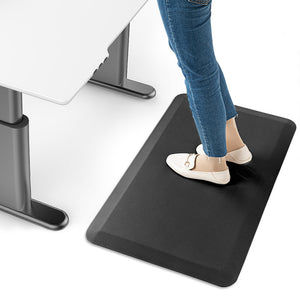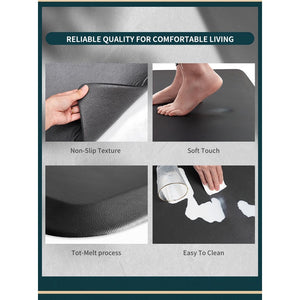 Anti Fatigue Standing Mat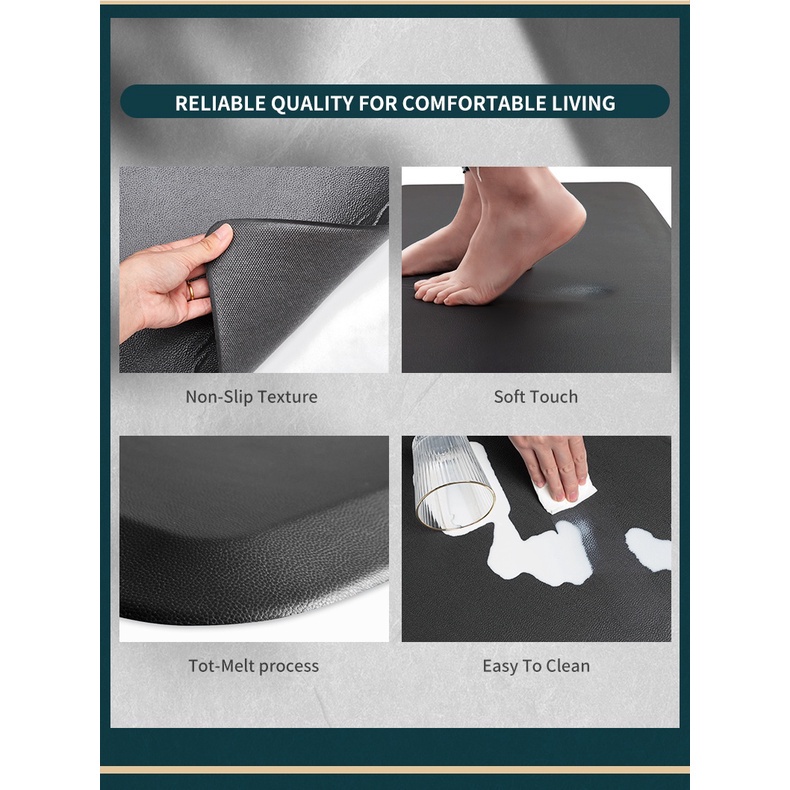 UGL Anti Fatigue Standing Mat is very suitable for standing for a long time.
The cushion ensures that you can stand comfortably while working.
The thickness and ergonomic design provide you with comfortable support and reduce the pressure on muscles and joints.
[SLIP RESISTANCE]: The padded anti-fatigue comfort mat adopts a unique beveled edge design and a non-slip bottom to ensure that the mat stays in place to prevent tripping and slipping. The top area has an attractive texture and is waterproof, oil-proof and easy to clean.
[QUALITY MATERIAL]: Our mats are made of safe and durable high-density PVC material. Thick PVC can relieve leg and joint fatigue caused by standing for a long time. Suitable for home or office use.
[EASY TO CLEAN]: This kitchen mat is made of waterproof and oil-proof materials, which is easy to clean and take care of. Just use a damp cloth to wipe away dirt or debris, or use a hand-held vacuum cleaner.
SIZE: 80CMx50CM /99CMx51CM
MATERIAL: PVC
COLOUR: BLACK
Anti Fatigue Standing Mat
Athena Quattro
This is my first adjustable table, buy it because i work from home.
At first I misunderstood, I thought that the width of the steel frame can be adjusted but only the height.
Everything functioning well.
The packaging is very good, no damage to product.
The seller is responsive and reliable.
Quite heavy, need 2 people to assemble the table.
The table sturdy, the frame good quality, the motor quiet and smooth, but the button feel cheap.
The manual instruction is confusing, take time to understand to use it.
Affordable compare to other suppliers.
Material
Table: Chipboard
Frame: Steel
Button: Plastic
Thank you for the free gift "Anti-fatigue mat"
Overall, I am satisfied with my purchase.
Suggesstion: pre drill based on table size, i need to screw it manually which is quite hard and take time
Improvement: built-in wireless charger and power track socket
Anti Fatigue Standing Mat
Anti Fatigue Standing Mat