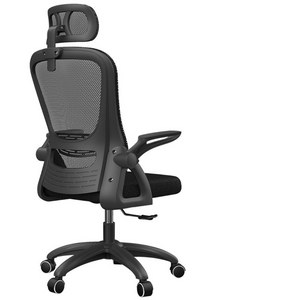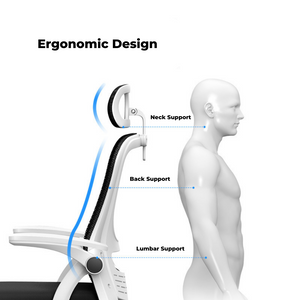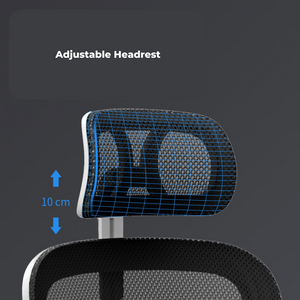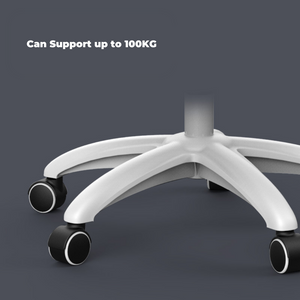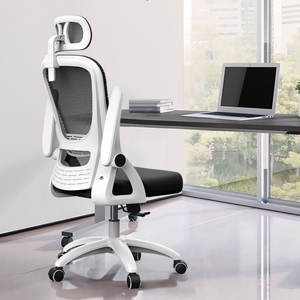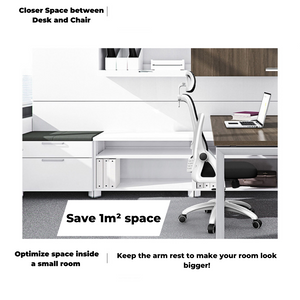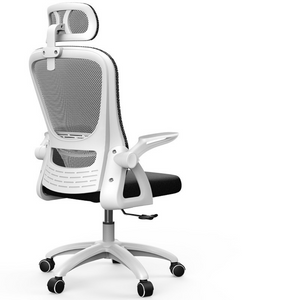 RM320.00
This item is currently sold out.
Introducing the OC Lite Affordable Ergo Chair, a comfortable and budget-friendly seating solution that prioritizes ergonomics and space efficiency. Designed with thoughtful features, this chair offers a superior sitting experience without compromising on affordability.
The OC Lite features a unique armrest design that can be turned 90°. This innovative feature allows you to save valuable space when storing or tucking the chair away. Say goodbye to bulky armrests that take up unnecessary room, and enjoy a chair that adapts to your needs while maximizing the available space in your room or office.
Experience optimal support with the OC Lite's three different support options. The lumbar support ensures proper alignment and reduces strain on the lower back, promoting a healthy sitting posture. The neck support provides comfort and helps alleviate tension in the neck and shoulder area. Additionally, the back support ensures excellent spinal support throughout the day, minimizing discomfort and fatigue.
The OC Lite's headrest is fully adjustable, allowing you to customize its position according to your preferences. With a range of up to 10CM, you can find the perfect height to fit the curve of your cervical spine, enhancing overall comfort and reducing strain on your neck and upper back.
Designed with an S-shaped ergonomic back curve, the OC Lite offers exceptional lumbar support and promotes a healthy sitting posture. The curve follows the natural contours of the spine, providing proper alignment and reducing the risk of back pain or discomfort during long periods of sitting.
Upgrade your seating experience with the OC Lite Affordable Ergo Chair. Enjoy the benefits of space-saving design, multiple support options, adjustable headrest, and ergonomic back curve—all at an affordable price. Prioritize your comfort and well-being without breaking the bank, and make every sitting session a pleasant and productive one.
Why is it Beta Version?
This is just beginning of our Beta Version of the Ergonomic Office Chair, and we can't wait to hear what you think about it!
Specifications
Color: Black, Black White
Material: Net Cloth + Nylon + Steel
Dimensions (L x W x H): 48CM x 51CM x 108CM - 126CM
Weight: 10.1 kg
Self-installation needed

Package Includes : - 1 x Computer Chair - 1 x Manual
Features
OC Lite's armrest is able to turned 90°, this helps to save more spaces in your room when you keeping your chair. 
It comes with 3 different support, lumbar support, neck support, and back support. 
The headrest is adjustable from up to down with about 10CM, which helps to fit the curve of the cervical spine and increase the comfort of the headrest.
The back of OC Lite's is designed with a S-Shaped ergonomic back curve.
Shipment Details
Confirmed orders will be "Ship Out" within 2 working days
Orders will be delivered within:-
2- 7 working days for West Malaysia 
14-28 working days for East Malaysia
You will receive an email that contains the J&T Cargo tracking number once we have "Shipped Out" your order.
Warranty
6 Months Warranty Coverage
Our 6 Months warranty applies to:
- Incomplete set of parts on delivery
- Any defect(s) of parts during delivery
- Significant defects on mechanical parts
- Hydraulics, Recline Mechanism, Tilt Mechanism
6 Months Warranty Exceptions
Our 6 Months warranty does not apply to:
- Products manufactured by other brands
- Warranty is non-transferable
- Normal wear and tear over time, including dents, scratchers, stains, fading and tears
- Changes in finishes or colors, including colorfastness and fading due to exposure to direct sunlight or aging
- Damage due to improper assembly/disassembly
- Damage on Chair Nylon, Armrests, Metal Base & Wheels
- Damage parts on any parts of the chair (except for arrival)
- Damage caused by improper cleaning supplies
- Damage caused by product modifications, misuse, abuse or floods, fire, hurricanes
- Imprinting and scratching due to writing instruments or other sharp objects
- Expenses for return delivery for inspection and replacement
Note:
Due to different producing batches, product details might be a little different. If you minding the difference, please buy it carefully.
Please allow 1-3cm difference due to manual measurement.
Due to the different display and different light, the picture may not reflect the actual color of the item. Thanks for your understanding.
Excellent
Excellent product quality with good price , super fast delivery (order yesterday received today ) .
Thank you team UNIVERSE GAMING LOGIC
Chair quality is awesome and super easy to be installed. Worth the price tho
OC Lite
Although cheap but quality not so satisfied
OC Lite
Value for money. Overall build is okay for the price