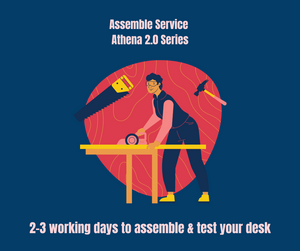 Notes

Tired of assemble the table yourself? No worry we are here to help you!

You can add on our assemble service and we will assemble the table and send it to you. 

Place your assemble service together with standing desk order, and we will arrange your order as soon as possible. 

We take 2-3 days to assemble and test your desk before deliver, and 7-14 days to deliver to your house.